I spent my formative years in a church that considered hymnals a slippery slope towards Catholicism and saint-worship. Thus, through a tiny lyric misunderstanding, I believed myself to be a wrench until Mrs. Arnolds– known around our Christian school as "PTL Patty" (due to her affection for the phrase, "Praise the Lord!")– kindly took it upon herself to teach all the third-graders timeless hymns. During recess.
I realized my mistake in Praise-the-Lord Patty's classroom while reading the lyrics of Amazing Grace from a musty hymnal. According to the song I was a wretch—not a wrench. Amazing Grace how sweet the sound that saved a wretch like me.  I gazed out the window, jealous of the second and fourth-graders on the playground, and decided I would much prefer to be a wrench on the swings than a wretch singing hymns. I'd never really understood the whole wrench metaphor anyway, but when you live in a world where angels and demons are warring over your soul, you have bigger things to worry about.
I spent my twenties actively disliking Amazing Grace. (Actually, the hymn got off easy because I was too busy hating all other Christian music, most especially religious-coma inducing praise songs.) "How can you dislike a hymn?" a puzzled reader might reasonably question, if said reader had not spent years contemplating the theology behind the song, which goes something like this: I am a worm that deserves to be smeared on the bottom of God's sneakers, but He chose not to step on me, Praise the Lord! (Ick.) I had a major problem with a God who created worms then left them wriggling on the sidewalk with the expectation that said worms would then write and sing hymns about the unending love that made him sidestep us. I was not on friendly terms with Amazing Grace.
How interesting it is, then, to reflect on the fact that when I stood in church yesterday morning singing that timeless hymn, I felt tears gather in my eyes. Happy ones. Tears of thanks. Because Grace truly is Amazing. I once was lost but now am found, was blind but now I see. If there any better phrase to describe my winding spiritual path, I would be hard-pressed to find it. In the space between my recognition of worm theology and yesterday, my experience of Grace has changed. The same 360-degree view of God that healed me from Post-traumatic Church Syndrome now informs my understanding of the hymn.
My Faith is no longer linear, an if-then scenario where, if they pray the right prayer, God gives Grace to worms by not stepping on them. My faith is now circular, unending, and Grace is given in a continuous revelation of freedom. 'Twas Grace that brought me safe thus far and Grace will lead me home.
When we finished singing, I was back in Mrs. Arnold's classroom for a moment– the journey all still ahead—winking at my younger self, "You're right about the wrench thing. Faith requires assembly, and no one can do it for you."  I wouldn't have understood that then, but I certainly do now. Amazing Grace how sweet the sound that saved a wrench like me.
PS: PTL Patty also encouraged us to treat our Bibles like American flags. "Never let those Bibles touch the floor! It is the Word of God, Praise the Lord!" She never did comment on what should happen if our Bibles did touch the floor. I assume she would not have wanted us to burn them, but one never knows…
This is a guest post I wrote for Andrew Bowen of Project Conversion. First published at www.projectconversion.com
At seven, I wanted so desperately to be a mermaid that I rubber-banded my feet together and enthusiastically hopped into our backyard pool.  Flailing about awkwardly (and, given my mother's shrieks, no doubt looking like a drowning victim!), I remember feeling very disappointed: my toes remained firmly attached and my legs failed to melt into shiny blue fins. Heartbroken, I cried the tears of every child who realizes they can't grow up to be a princess or superhero.
I think most folks who've struggled with faith can sympathize with my seven-year old self. We were all born into a belief ecosystem comprised of family, community and culture; its truths were the very air we breathed; its morality the ground we walked. Then came a day when we realized There's a great ocean of belief out there, and I want to jump in. But there's one major problem…we're not equipped for the swim.  So maybe we flail about for awhile, trying to acclimate: maybe some of us even manage for a while . But most of us? We find it easier to simply cry our silent tears, mourning a dream that will not be. Not because it's impossible, no; because it's simply too hard trade comfortable beliefs for the unknown.
Then there's this guy, Andrew Bowen, The Immersionist, a guy with a foot (and a fin?) in both worlds.  He left behind what he knew—everything he knew—and dove into 12 belief systems, emerging a year later with a message: it's hard, but it's worth it. And now he's taking this message to the world, leading the charge into uncharted waters.
For me, Andrew's Immersionism is unique because, by its very definition, it means diving into to something new…for a time. His is not the gospel of forever; it's the gospel of the now: today, challenge yourself to take a dip in unfamiliar waters. Today, take a deep breath and plunge in: try adopting a new faith system for a day, or even an hour.
If Andrew's Project Conversion was a year spent scuba-diving from a submarine, my Thirty by Thirty experience (365 Days, 30 Faiths, 1 Chance to Recover Mine by 30) was more like doing hand stands in the shallow end of the pool. But for both of us, our experiences were exactly what we needed:  in Immersion we lost ourselves and found our faith. So maybe my mermaid dream wasn't so far off after all. I may not be able to grow fins, but I can sure as heck wear some flippers and a snorkel! And so can you.
C'mon and join us, friends, in the ocean, the shallow end, or even dipping in a toe. The water may be a little cold at first, but we promise it warms up fast once you start swimmin'
After my CNN article was published, I received an inquiry from a reader, Leisa, who practices Astrology. As I have no experience with Astrology, I was naturally curious about her conclusions. She identified my story as a perfect example of a "Saturn Return", which according to this article by Maritha Pottenger  means: "Certain astrological patterns occur universally — that is, everyone gets them at approximately the same age. One of those astrological patterns is the "Saturn Return" which occurs when transiting Saturn (where it is in the sky now) returns to the same position in the zodiac which Saturn occupied when you were born. Everyone experiences a first Saturn Return around age 28-30." 
Click HERE to go to Leisa's site to see her interpretation of my Saturn Return story in her post, "Finding Faith by Age 30."  
This is the super-cool birth chart she made for me:
You can find Leisa's article and more Saturn return stories here. Thanks Leisa!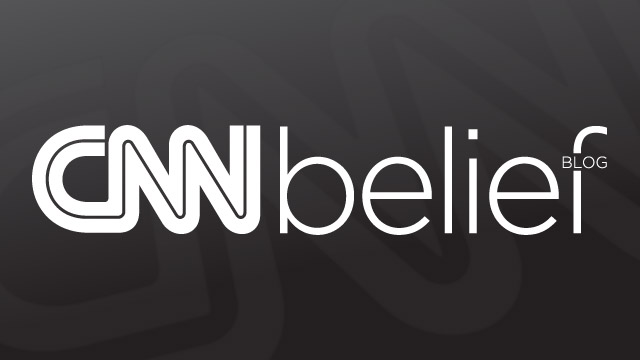 My article "Five Ways to Overcome Post-Traumatic Church Syndrome"  went LIVE Saturday  morning. Check it out!
Imagine two scenarios.
#1 You're meeting a blind date. Are you nervous? Yes. Uneasy? Sure. But it's a first date, and the expectations and consequences reflect accordingly. Even if it's a terrible, horrible, awful, no-good, very bad date, you can still go home, kick off your heels, drink some red wine and call your best friend to laugh it off. Can you even buh-lieve he DID that? OMG! This guy is crazy! You can take him or leave him: no harm, no foul.
#2 You're meeting The One Who Left You at the Altar (who you are somehow still hopelessly in love with). Are you nervous? No! You're alternately puking and downing Xanax. Uneasy? Ha, you only wish! Try unbalanced, undone, unnerved…completely unprepared. If this date doesn't go well, you might spend another six months crying in sweatpants while huddled on the couch with your good friends: Depression, Angst, Ben & Jerry. You can't take him or leave him, because he's part of who you are.
So I ask you…which situation requires more guts?
Thinking my crazy adventures take loads and loads of courage, people say things like, "I could NEVER go to a [insert place of worship] by myself!" or "Weren't you afraid of [insert uncomfortable situation]?", failing to realize that true chutzpah was only required when facing the familiar.
This is how it went for me, every time I experienced a religion; it was either an exciting first date or a dreaded reunion. There wasn't much middle ground.
 I guess you could say I was brave, but not for the reasons most people think.  I was only being courageous when, instead of taking the much easier route of crying on the couch, I walked right up to my former faith and smacked it in the face for leaving me–then began the hard work of trying to get back together—spiritual shock therapy-style.
And I'm happy to say (so far) we're living happily ever after.
In my year+ of spiritual seeking, I've found one inalienable Rebecca-Truth. If I have a severe reaction to something, it's either A) Spiritual shrapnel that needs to be removed or B) Progress yet to be made. Either way, it needs digging out.
And, in the case of this blog article on Christian modesty "I Was Confronted For Being Immodest" ?  It's shrapnel.
When said post recently went viral, I allowed myself to be sucked into its downward spiral.
(Progression: Read Post. Read comment thread. Get ANGRY. Slam doors. Slam more doors. Read more. Get angrier. Say aloud: My whole damn project wasn't worth anything! Why? Because I have trouble just saying Live and let live—when a nice young mother–with an innocent heart– if an ill-fitting wardrobe– is being bullied in the name of the Lord for her church-dress choice. And submitting to said bullying without a fight!)
Upon expressing my frustration with the article and with myself, I had this conversation with a friend. Me: Is it judgmental if this post makes me go Uggggggghhhh! ? Friend: Why can't you just say that's one way to do it and move on? Me: That's totally easy if it isn't personal. Friend: You're making it personal. Me:UGGGGHHHHH!
I considered his point—albeit huffing and puffing with disdain. I recognized that this post had nothing to do with me. I do not know this woman, nor am I involved in a religious environment that would pass this type of judgment. ( And I highly doubt the all-loving Divine wastes time being incensed over an allegedly improper skirt choice. Isn't He kinda busy, like, running the Universe-at-large?)
So why did reading this feel like an MRI machine, pulling up bullet fragments from long-forgotten wounds? Why did it feel so personal?Because this post magnetized my every memory of being shamed in the name of God, every time I was bullied for the Cause of Christ. Every time I had submitted to spiritual abuse because I needed to have a teachable heart, and God clearly wasn't happy with my learnin'.
This article called up a militia of bad memories, ready for action and lined in a neat row stretching back as far as kindergarten. It made my heart do an involuntary quick-draw, pointing my weapon at a viewpoint that had decimated my faith.  It inspired me to raise my gun of rationale, wave it in the face of all that hurt, and demand it step aside because You are SO not allowed in my space anymore.
It also caused my newfound faith to briefly falter because due to my past pains, I briefly forgot my belief that there is Truth in all genuine viewpoints. And instead of gently untangling my feelings and simply moving on,—Live and let live–I got stuck in a mental battle, the kind that never has a winner.
This is how it is between me and this viral blog post on modesty. I would much rather have a pentagram drawn on my forehead than have a deacon's wife bully me about the choiceness of my dress… or let anyone else be thusly shamed. (Hell, I'd rather eat rat meat sacrificed to an idol!) This post and its comment thread? It's my ex-est of ex-boyfriends, armed with a firearm that's pointed straight at my temple.
After a few days of mulling over my reaction though, I realized ANY judgmental beliefs, even (and especially!) mine, are like raising a gun to the head of someone else's worldview. Just take one menacing step towards me, and I blow your brains out, sir.
But for every gun you have pointed at someone else, there's an infinite number pointed at you. It's like a gangster movie stand-off, if said gangsters were clad in self-righteousness instead of leather jackets.
For example, if you say a skirt touching the knee is godly, there are a hundred ladies who would declare you immodest. For those who think mid-calf length is appropriate, plenty of sects would tell you that God only approves of ankle-length skirts. And don't forget the Amish, who believe a woman may only worship in a head covering. There are even religious guns pointed at their bonnets because many think them too religious (bound up by codes that presumably jumped off the deep end when they declared electricity to be evil).  This struggle is not unique to Christianity–no– it is pervasive in most faiths, the veritable What Not to Wear of religion.
Today, I've decided that if crying about your clothing choices and tossing an offending dress in the garbage makes you feel like a better person and makes you feel closer to honoring your God in spirit and in truth, who am I to say it doesn't?
So I'm laying down my weapon, kicking it aside, and waving my (possibly immodest!) clothing –depending on who's judging my sweatpants & t-shirt— in a gesture of surrender. Granted, I'll still be at the mercy of everyone else.
But at least I won't be the one with the gun.
Dear FutureReba:
After Chariots of Fire-esque photo finish last week (minus the race number and bad hair), you're taking a victory lap, relishing crossing the Thirty by Thirty finish line. Fergie's Glamourous is playing in the background of your elation, and you're coasting… happy and excited to take on the Summer of the Book Draft. I hate to wag my finger in your well-earned glory, but someone has to remind you…
There will be days very soon, possibly tomorrow, when you'd rather have your foot run over by a car than continue your life's work.
You'll look in the mirror and curse yourself–loudly, in the manner of a sailor overboard– for putting yourself, your heart and your journey out there for the world to pass judgment on.
You'll want to quit more than a germophobe working in a sewage plant.
In the face of self-doubt and loud protestors, you'll want to rip off the bull's-eye that is Thirty by Thirty, and wave it like flag of surrender.
 Don't.
 When you look in that mirror, go ahead and curse (because it feels good!). Then remind yourself –loudly, in the manner of a Baptist preacher–that you put yourself, your heart, and your journey out there knowing full well that a few will pass judgment in the wake of many being inspired. It's just collateral damage, babe, just collateral damage.
 Instead of quitting, look squarely at that mess of sewage and rock a cannonball. There's no way out but through… (the manure).
 Then paint a huge bull's-eye on a sandwich board and suit up. Some offensive arrows will land, but your sign will also give Seekers everywhere a shot of encouragement.
Writing is sometimes awkward, as when you rear-end a guy in the rain and get stuck huddling with him under a small overhang while the waiting for the police. But writing about religion? Other people's religion? That's awkward in the manner of wrapping your car around a tree and breaking lots of bones. Just get used to it. Because you didn't choose it; it picked you. Besides, your fingers will itch forever if you fail to share your journey of transformation…and itching totally sucks. (Recall: the Holiday of Hives.)
 And stop crying already; it wrinkles the skin. Do you really wanna be a crying, cursing, poop-covered, oldster-sandwich board in traction?  Didn't think so.
Love,
PresentReba
Find Thirty by Thirty on Facebook and Twitter
Continued from Beltane
We fear that which we do not understand. But what causes even greater fear? That which we believe ourselves to understand.
 The Maypole celebration ended with a ritual wherein the Priest, Priestess, May Queen and May King ceremonially offered cookies and juice to each attendee along with a Blessing. We formed a line, and one at a time went forward to receive a dual blessing: one each from the God and Goddess. I hung back a little, taking in the situation. It looked an awful lot like Holy Communion (if Holy Communion took place in the woods and was offered by people with flower crowns). Granted sprinkle cookies replaced bread, and orange drink the wine, but I couldn't shake the similarity or decide if I wanted to ingest a Wiccan Blessing (er, Communion?).
 I inched forward in the line while giving myself a silent pep-talk: There's nothing to be afraid of. It's a Blessing Ceremony, silly, not a sacrifice! It's just cookies and juice, baby, just cookies and juice. I flashed back to some unfamiliar things I've done this year (like bowing to idols and medium/psychic readings), and reminded myself that I've always come away with something good from every experience. Just as my fears cooled and I was up to bat, I noticed the ritual included the Priest and Priestess drawing Pentagrams on the foreheads of those being blessed, the same way a Catholic Priest would make the sign of the cross over a Christian in communion. It's just cookies and juice, baby, go forward!
 So I stepped up to receive my blessing from the Priest and as he started drawing the first line of the Pentagram on my forehead, everything in me jumped backwards, taking my body, almost unwillingly, with it. Whoa, I said, no Pentagram. I can't handle the Pentagram. Then the Priest jumped back and almost simultaneously accused, "You the Christian? Someone said there was a Christian here!" Without thinking, I retorted, "I'm not a Christian!" (Meaning: I'm not the kind of Christian you are thinking of!), then realized what I'd said. All four of us were very worked up in a kind of energy gridlock, so it took all I had to step back up to receive the cookie minus the pentagram. The Priestess said she could give me a blessing that wouldn't offend me, and I was all tears and sniffles and You're not offending me! I don't know what's going on but I just can't do the Pentagram!
 Graciously, she blessed me with a simple hand on my head with a prayer that would be acceptable in any religion: it ended with May you never hunger…May you never thirst. Still teary, I drank the juice, while apologizing profusely for my behavior. It was all very intense, and I had to sit down to consider exactly what in the heck just happened?! I've done all kinds of things this year and all the sudden I back down from a Blessing? Great job, Reba, invading their Sacred Space only to ruin their ritual.
We discussed the incident later by the campfire, while the others were drumming and singing, and the both the Priest and Priestess were very kind: more concerned about the balance of my energy than my Blessing breakdown. I, however, took my perceived failure home with me. It took 3 days to sort through exactly what happened in the moment I collided headfirst with the Pentagram…then 8 more to fully process. (Eleven days for an incident that lasted maybe two minutes…like I said, it was intense!) But, eventually, I did figure things out and learn more about myself and this journey in the process.
More to come…
In the course of Thirty by Thirty, I've jumped headfirst into many an uncomfortable situation. But never have I been ACTUALLY afraid, nor reduced to shaking, anxious tears in my car until yesterday, directly before the Nemenhah Itsipi Sweat Lodge Ceremony. In entering the lodge, I would be piling into a tiny space with twenty strangers, plunging into darkness and nearly unbearable heat, and thereby be facing several major fears: claustrophobia, severe heat/bodily pain, darkness AND the unknown. (Points of reference: I once had a panic attack in a small, crowded airplane, and I've nearly passed out in hot yoga class.)
Now. With 33 experiences and a thirty-day fast behind me, you'd think I'd be ready. Courageous. Able to face any challenge! And you? Would be wrong. Because I was a sniveling mess: cry-dialing my husband, my mother and my best friend for a pep talk (none of whom answered). So, it was between me and God in the car: with the choice to peal outta there, tires squealing… or face my fears and see what the Great Spirit had to say in the Sweat.
So, I dried my eyes and listened. And I could almost hear the Divine sigh. After this entire year, do you not believe I can sustain you through a little heat?  Ok, Ok, I get it. Come to the end of myself (again). Blah,blah,blah. See how You miraculously work. Blah, blah, blah. Ugh! For a person of faith, I certainly lack it and am often in need of a Major Spiritual Attitude Adjustment(MSAA).Which I received… approximately five minutes after slamming the car door and marching my scared self straight towards that lodge.
[To explain MSAA Part 1 , I need to back up and explain this: On Day 29 of my fast, I had a revelation of truth...as a disco ball. (I know, I know, a Divine Disco Ball is a total cliché of the type of vision incited by severe hunger.) In reality, the picture was more like a prism, so not quite so dance-club chic. But for ease of use, I've been explaining this to people as a Disco Ball because it's easier to understand. Here's the short version: God is bigger than any one of us can see, because we only view one facet of Spirit (represented by each little mirror), based on all kinds of factors: birth, family, history, experiences, etc. So what we see? It's all valid truth...for us. But it isn't the full picture.]
So. I round the corner, and what, pray tell, is sitting on the Chief's blanket-altar? A little DISCO BALL. I could hear the Divine laughter. After this entire year, do you not believe I can sustain you through a little heat? So I laughed too, out loud, and all my fear fled. When I told the Chief my story, and he tossed me the Disco Ball. It's yours.
Then…the Divine laughter got louder. Because another Chief/Shaman showed up, laid out his blanket altar right next to me, and my mouth dropped open. 
[To explain MSAA Part 2, I need to back up and explain this: Last month, I was led through a Native American meditation to find my spirit guide. And in my mediation this guy with long, flowing, silver hair, nearly to his waist, standing in a field: I am here to teach you to heal.]
I've been confused, because I haven't seen him again….until yesterday, in the field outside the Sweat Lodge. Because The Chief? He was totally guy with the hair–a dead ringer. Except, I observed to him after relating my meditation, his hair was a lot shorter now. And he laughed: I just cut my hair…it was to my waist.
Of all the foreign (to me) traditions I have experienced this year, I identify most with the Nemenhah. The sweat called to me; it pulled me; it changed me. So…I was supposed to be there yesterday; it was completely incredible. (All of the above was in the first half hour! I hadn't even crawled into the Lodge yet!)
So the moral for me, which has been a continuing theme this year, is:
The more afraid you are to do something you are called to do, and the more you don't want to do it—read those emotions as a flashing, neon sign from the Divine–You need this more than anything else. Do it.
(Note: There is absolutely NO reason to be afraid of a Sweat Lodge as long as it is conducted by experienced spiritual leaders who understand the primary importance of health: physical, mental, emotional and, of course, spiritual.)
–Reba
I'd like to address a few of the questions I've received on my recent Thirty Day fast:
So…what did you eat? Nothing. I didn't chew for 30 days, nor did I drink alcohol. I also tried to limit medications. I did take in copious amounts of vitamins, lots of juice (organic if possible), and sugar-free protein on workout days. (Yes, I still did boot camp.)
 Isn't that UNHEALTHY? Well, not for me. Obviously I'm here, I'm fine and, it could be argued, in better health than I have ever been.  But I would like to be VERY CLEAR that an extreme fast could ABSOLUTELY be unhealthy for a given person depending on factors such as overall health, weight, lifestyle, mental state, etc. PLEASE DO NOT CONSIDER an extreme fast without A.) A very specific calling to undertake it and B.) Consulting your doctor.
 Why did you choose to fast for thirty days? First, I didn't choose to fast for 30 days. God asked me to. (There will be much more on this when I cover the fast in depth between April 15th and May 15th). A 30-day fast is something I never would have thought of, nor did I think I could do it. I was called to fast in December, and it took me nearly three months of wrestling with the concept and telling God there was NO WAY I could possibly ever do that before I surrendered and… just did it. Once I got towards the end, I wanted to do 40 days, but that was made impossible by a pre-planned family vacation.
 How much weight did you lose?  It is inconsequential….that was NOT the point. This was purely spiritual venture. I like to say some of the excess weight enabled me to complete the fast, but it was in no way a diet attempt. There isn't enough willpower in my world.
 Why did you stop blogging during the fast? Part of the reason fasting, especially long-term fasting, is spiritually effective is because it clears out your life of everything that isn't entirely necessary. Due to the vast physical, mental, emotional and spiritual strain, fasting forced me to re-evaluate every activity in my life by these two questions: 1.) Is [activity] actively bringing me closer to God and/or 2.) Is [activity] absolutely necessary? In addition to ceasing blogging, I limited my activities to work, prayer, meditation, necessary household duties,  spending time with my husband, and LOTS of sleeping.
 Why didn't you tell anyone? Fasting is a personal matter between you and your God. It is extremely difficult, and there is no place for the critical negativity of others. You're already doubting yourself…you don't need anyone else to doubt you. Also, to be brutally honest, I often thought I was going to fail. (Daily. Sometimes minute-ly.) I didn't want to announce, "Hey, I am doing this 30-day fast!" only to say, "Hey, I quit on day 10."
 I hope that clears a few things up! Also, as mentioned, I will be writing in detail about the fast and what I learned starting on April 15th. But if you are interested in the basics of how I got through it…check out this post.