I spent my formative years in a church that considered hymnals a slippery slope towards Catholicism and saint-worship. Thus, through a tiny lyric misunderstanding, I believed myself to be a wrench until Mrs. Arnolds– known around our Christian school as "PTL Patty" (due to her affection for the phrase, "Praise the Lord!")– kindly took it upon herself to teach all the third-graders timeless hymns. During recess.
I realized my mistake in Praise-the-Lord Patty's classroom while reading the lyrics of Amazing Grace from a musty hymnal. According to the song I was a wretch—not a wrench. Amazing Grace how sweet the sound that saved a wretch like me.  I gazed out the window, jealous of the second and fourth-graders on the playground, and decided I would much prefer to be a wrench on the swings than a wretch singing hymns. I'd never really understood the whole wrench metaphor anyway, but when you live in a world where angels and demons are warring over your soul, you have bigger things to worry about.
I spent my twenties actively disliking Amazing Grace. (Actually, the hymn got off easy because I was too busy hating all other Christian music, most especially religious-coma inducing praise songs.) "How can you dislike a hymn?" a puzzled reader might reasonably question, if said reader had not spent years contemplating the theology behind the song, which goes something like this: I am a worm that deserves to be smeared on the bottom of God's sneakers, but He chose not to step on me, Praise the Lord! (Ick.) I had a major problem with a God who created worms then left them wriggling on the sidewalk with the expectation that said worms would then write and sing hymns about the unending love that made him sidestep us. I was not on friendly terms with Amazing Grace.
How interesting it is, then, to reflect on the fact that when I stood in church yesterday morning singing that timeless hymn, I felt tears gather in my eyes. Happy ones. Tears of thanks. Because Grace truly is Amazing. I once was lost but now am found, was blind but now I see. If there any better phrase to describe my winding spiritual path, I would be hard-pressed to find it. In the space between my recognition of worm theology and yesterday, my experience of Grace has changed. The same 360-degree view of God that healed me from Post-traumatic Church Syndrome now informs my understanding of the hymn.
My Faith is no longer linear, an if-then scenario where, if they pray the right prayer, God gives Grace to worms by not stepping on them. My faith is now circular, unending, and Grace is given in a continuous revelation of freedom. 'Twas Grace that brought me safe thus far and Grace will lead me home.
When we finished singing, I was back in Mrs. Arnold's classroom for a moment– the journey all still ahead—winking at my younger self, "You're right about the wrench thing. Faith requires assembly, and no one can do it for you."  I wouldn't have understood that then, but I certainly do now. Amazing Grace how sweet the sound that saved a wrench like me.
PS: PTL Patty also encouraged us to treat our Bibles like American flags. "Never let those Bibles touch the floor! It is the Word of God, Praise the Lord!" She never did comment on what should happen if our Bibles did touch the floor. I assume she would not have wanted us to burn them, but one never knows…
Two weeks ago, I was the Maid of Honor (er, Matron of Honor–but doesn't that make me sound like someone who wears jean jumpers and bakes homemade bread?) in one of my best friend's weddings. Actually, it's not fair to just call it a wedding… it was more The Bridal Event of The Century. Clara married a wonderful a very, very, very wealthy gentleman, and they spared no expense in creating an incredible Napa Valley weekend for all the guests. The whole time I kept waiting for the Robin Leach voiceover–And now, on Lifestyles of the Rich and Famous… ".  I think I cursed more that weekend than ever in my life; the only adjective that adequately The Event was "In-f*ing-credible!" Also, I had a conversation wherein a guest referred to cars costing under $100,000 as "Disposable."
In addition to toast-giving and bride-calming, I consider it the Maid of Honor's duty to help guests get to know each other. So—I asked everyone this icebreaker question: "If you had three wishes, what would they be?" Of course this necessitated that I first answered my own question, which was fine because I'd just spent the last week writing my book introduction, which opens with my wishes. They are, in no particular order:
1.Fergie's song "Glamorous" to play every time I enter a room, like in the movies–except for real–because I would always look like a 1940s starlet. Unfortunately, I tend to look more like swamp-thing most days, so the chorus would have to be re-written to "S-w-e-a-t-p-a-n-t-s". 2. Unlimited wishes, obviously, because I'm always peeved that characters forget about this glorious option. 3. Write a book that Oprah loves so much that she makes it her book club selection. (Or meet Oprah. Or see Oprah waving from the 42nd story of a Chicago building). I have a major girl-crush on Oprah and hope God is a lot like her.
In case the discerning reader notes that my wishes are not altruistic, please keep in mind I have unlimited wishes for things like world peace and saving all the sad, abused animals on TV commercials featuring Sarah Mclaughlin's Angel.
 A few of my favorite wishes came from our (awesome!)  hair and make-up army, including: the ability to travel extensively via teleportation, a bi-costal lifestyle (for which instanteous travel would be helpful), and the power to fly. Collectively the bridal party decided that reading minds and invisibilty were bad ideas because, let's face it–that could be downright dangerous to one's self esteem.  I am happy to report that even the wealthiest among us–those of the private jets and disposable cars– wish for the same things as we, the little people : love, joy, making a difference,  happiness and safety for family and friends.  One gentleman even teared up, saying he had only one wish: that his children would grow up to be healthy, happy and loved. All totaled, it was a wonderful little game, and I was touched by all the answers….except for the guy who said he wouldn't take the wishes because wishing is stupid. I think he's stupid. Take the wishes! Give them away if you must, but for the love of all that is holy, take the damn wishes!
For the record, I  think he was lying. Would anyone actually turn down wishes? Especially if they were bestowed by a singing, dancing blue genie with a Robin Williams voice? This is the only way I can imagine being granted wishes; I think my parents allowed me to watch Aladdin one too many times. This is curious because I wasn't allowed to watch the Smurfs on account of their being a little too much like demons, with evil Papa Smurf the devil in disguise. My pressing question is: was Smurfette a she-devil? I hope not! I think she is rather glamorous, and we all know my aspirations towards glamourousness. I will have to remember to ask my mother– who will undoubtably deny depriving me of Smurfs–where Smurfette figures in the demonic metaphor. Personally, if I were a religious parent seeking to protect my children from the evils of cartoons, Princess Jasmine's immodesty, carpet-flying and rebelliousness might rank higher on my list of Inappropriate Cartoons.
The best wish I heard all weekend came from the groom's daughter who, please remember, is a child of incredible wealth and privilege :I wish that I will meet someone and marry them and be so in love that we grow old and gray together and die at the exact same time. —–Moment of Shame: I'm wishing on a pop song while this sweet little girl is wishing on The Notebook plot. And I am MARRIED. Matron of Honor, remember? #SHAMED.—–
So here is The Bridal Event of the Century's pseudo-spiritual takeaway: if a cartoon genie of dubious character approaches you on the street and offers you wishes, take them. Then consider for a moment that, at our core, we are all much more alike than we are different…our wishes don't lie.
( Unless you're the guy who lies about wishes. Thanks for ruining my conclusion, dude.)
Until my cousin drugged me with lavender last weekend, I'd never given much consideration to essential oils. (In fairness I drugged myself, but it was accidental. Michael should have warned me!)
After being awake for nearly 23 hours I was partially brain dead when I arrived at my California cousin's home at 1am west coast time, 4am Rebecca/Ohio time.  During my trip I'd experienced a trip multiple delays, including:  A) Puking from motion sickness in the Atlanta airport B) An airplane that couldn't fly because someone (not me) had been sick in coach and somehow clogged the aircraft drains and C) Waiting for two hours in the 10th circle of hell—the rental car check-in line.
(The only reason Dante did not include the rental car line, ER waiting rooms and the Verizon tech help in his circles of hell is because they hadn't been invented yet.  I don't believe in a traditional hell, but if I did I think it would be a freezing hospital holding cell—you know, one of those curtained ER rooms—and you'd be  alone, wearing a paper gown and waiting forever for a doctor who would never come.)
So. Upon arrival I was in a, shall we say, very susceptible mindset. When Michael answered the door looking for all the world like the well-rested, peaceful, genius-hippie-medicine man he is, I was immediately jealous. (Also, with dim lighting, candles, and incense the house smelled and looked like a fragrant yoga class. I can't be certain, but I think Buddha was reclining happily in the corner, nodding in approval over Michael's lotus-like presence.)
Over a midnight meal, we had the kind of deep discussion only sleep deprivation or weed can provide. (Not that we were smoking weed– I hate the stuff—but it was California so I feel that semi-legal drugs deserve an honorable mention.)  Our conversation unveiled Michael's substantial collection of essential oils which, I later discovered, are 300 times more powerful than your average oils. I was eager to try one; maybe I too could connect with the Buddha's calm before drifting into a dead sleep.
"Try the lavender," advised my cousin, so I rubbed it on my wrists and neck. Placebo effect or not, the lavender melted away some of the travel stress, and after one Ah, I already feel better, I wisely decided to dip into the jar a little more. Ok, a lot more. I practically bathed in the stuff.  I felt great for about five minutes, and then things started getting a little fuzzy—nay, very fuzzy. According to Michael, I started stumbling around, slurring my words. All I remember is profound dizziness, blurry vision and not being able to pass a makeshift drunkenness test before throwing myself, fully clothed, into bed.
Though I experienced many a religious ritual involving sacred scents in the course of my Thirty by Thirty project, I never thought they were actually powerful. Set the mood– sure. Clear the air of bad energy– why not? Symbolize the Holy Spirit—bring it on. But actually alter one's state of physical, mental or spiritual being as I'd heard from the earth-conscious—no. But after my lavender experience I started thinking… if an essential oil can drug me, maybe it can drug, er, clear my chakras too? It's all in the power of belief, and I now believe in the Power of Essential Oils. Now, if only  they made essential coffee…
This is a guest post I wrote for Andrew Bowen of Project Conversion. First published at www.projectconversion.com
At seven, I wanted so desperately to be a mermaid that I rubber-banded my feet together and enthusiastically hopped into our backyard pool.  Flailing about awkwardly (and, given my mother's shrieks, no doubt looking like a drowning victim!), I remember feeling very disappointed: my toes remained firmly attached and my legs failed to melt into shiny blue fins. Heartbroken, I cried the tears of every child who realizes they can't grow up to be a princess or superhero.
I think most folks who've struggled with faith can sympathize with my seven-year old self. We were all born into a belief ecosystem comprised of family, community and culture; its truths were the very air we breathed; its morality the ground we walked. Then came a day when we realized There's a great ocean of belief out there, and I want to jump in. But there's one major problem…we're not equipped for the swim.  So maybe we flail about for awhile, trying to acclimate: maybe some of us even manage for a while . But most of us? We find it easier to simply cry our silent tears, mourning a dream that will not be. Not because it's impossible, no; because it's simply too hard trade comfortable beliefs for the unknown.
Then there's this guy, Andrew Bowen, The Immersionist, a guy with a foot (and a fin?) in both worlds.  He left behind what he knew—everything he knew—and dove into 12 belief systems, emerging a year later with a message: it's hard, but it's worth it. And now he's taking this message to the world, leading the charge into uncharted waters.
For me, Andrew's Immersionism is unique because, by its very definition, it means diving into to something new…for a time. His is not the gospel of forever; it's the gospel of the now: today, challenge yourself to take a dip in unfamiliar waters. Today, take a deep breath and plunge in: try adopting a new faith system for a day, or even an hour.
If Andrew's Project Conversion was a year spent scuba-diving from a submarine, my Thirty by Thirty experience (365 Days, 30 Faiths, 1 Chance to Recover Mine by 30) was more like doing hand stands in the shallow end of the pool. But for both of us, our experiences were exactly what we needed:  in Immersion we lost ourselves and found our faith. So maybe my mermaid dream wasn't so far off after all. I may not be able to grow fins, but I can sure as heck wear some flippers and a snorkel! And so can you.
C'mon and join us, friends, in the ocean, the shallow end, or even dipping in a toe. The water may be a little cold at first, but we promise it warms up fast once you start swimmin'
Guest Post: Saumya Arya Haas writes for the Huffington Post, State of Formation and the Good Men Project. She is a self-described semi-nomadic priestess, student and geek. (I'd like to add that she's also a lot of fun!) She leads Interfaith dialog in New Orleans and nationwide. This week she is working a conference at the White House! Good luck Saumya! You can find more of her  articles HERE  and follow her on http://www.twitter.com/nsomniasaum .
Coffee Shop Religion: Interfaith of the Everyday
                                                                                                                                                         (find the original article at
The Huffington Post HERE
)
I never learned much about religion until I started hanging out at Muddy Waters Coffee Shop on the corner of Lyndale and 24th in Uptown, Minneapolis.
I was raised to be a priestess (of Hinduism), grew up surrounded by world scripture and philosophy, and was taught by learned scholars and mystics. But my religious education didn't really begin until I started talking — and listening — to other people from other ways of life. I had a great foundation but it had to evolve beyond what I could experience as an individual. Understanding is a journey, and it's nice to have company if you can get it.
When Muddy's opened in the late 80s, it was grungy, grubby and the bathroom was frightening. The only food on the "menu" was Pop-Tarts and SpaghettiOs. Punks, goth kids and all the other wonderful misfits of Minneapolis risked splinters from the rickety picnic tables to enjoy caffeine and conversation in precious Midwestern sunlight. I would come with my friends but talked to everyone. I got over my fear of homeless people and started seeing them as just people. Some reminded me of the wandering sages of my almost-native India, people who lived by choice or necessity on the fringes and accumulated hardship wisdom the rest of us shied away from.
All the scriptural education in the world is not worth one good hour-long conversation with a stranger about their beliefs.
My friends and I didn't only talk about religion, of course, but we circled back to it again and again. We surprised each other. We had bitter intellectual and philosophical disagreements, some which continue to this day. We learned what we each believed, and why. Of course, that kept changing. We faced the inevitable tensions in our varied religious upbringings, observations and experiences. We agreed, disagreed, misunderstood and challenged each other and sometimes laughed till coffee came out our noses. That's religion at its very best, in my opinion.
We are all engaged in interfaith work, all the time. Our family members, colleagues and friends have different views and beliefs and we encounter them in a variety of ways. Long sunny afternoons or quiet cool evenings at a coffee shop with honest conversation brings those ideas into focus. Take the time to do with intention what we do thoughtlessly every day: Be who we are. Talk. Think.
Talking about our beliefs does not only help explain them to others, it helps us understand them ourselves. Inchoate faith deepens and sharpens when we try to talk about it.
Christian, Hindu, Wiccan, atheist, Jewish, agnostic — all these definitions become fragile when you really listen to what each person believes. Talk long enough and formal labels eventually curl up and fall off, and you're left with just a person. Even if people wear their labels with pride, they still want and deserve to be seen as a person. We won't know what that means until we find out who they are. Until we talk to them. And at the very least, we know we can at least agree on coffee. (I'll take tea, too. What's the harm?)
It is harder to generalize about "Christians" when you've spent an afternoon listening to four of them bitterly disagree about pretty much everything you thought all Christians believed in.
If we are each the ambassadors of our own views, then coffee shops are the embassies of that everyday diplomacy. Coffee shops have a democratizing effect on conversation. Talking in public also dampens our worst impulses to snap judgment on someone; we keep civil and maybe that helps us listen a little better, express ourselves a little more respectfully. Put our egos aside and give another person the benefit of the doubt. You don't have to believe in their God; just believe in the person across from you. You don't have to agree, but you might be able to understand.
Muddy's has grown up now: all the chairs match and the menu evolved to include things like brie and hummus. It's still my favorite place to go to church, but I am a coffee shop pilgrim (in some parts of the world you'll find me at chai stands, too). Satsuma in New Orleans is my second home. I spend so much time there that I call it — and honestly, use it as — my NOLA office. It is another hotbed of interfaith hubbub. Last time I was there, a homeless lady talked to me about how Jesus looks after her and keeps her safe on the streets. Twenty minutes after that, someone invited me to hear a Tibetan lama speak. Twenty minutes after that, we were talking about the various Voodoo houses in New Orleans. This is the interfaith dialogue we all experience all the time. It's just talking, to friends or strangers, about what matters to us. About what we think, feel and believe. Those things always change, so there is always something new to share and explore.
There is a lot to see in the world, and I love to travel. I advocate for travel! See the world if you can — it's terrible and lovely and worth the inconvenience, expense and risk. But there is a lot of insight to be gained by what's in front of us, by what's around our own corners. We don't have to journey to far-off lands to learn about other people. To learn about ourselves. Religion (if that's what you call your beliefs and philosophies) is not divorced from the rest of life. It is not detached from the other things we do. Everyone has the authority to speak for the authenticity of their own experiences. Scripture and ritual traditions have their place, but above all, our place is the world, alongside other people. You don't even have to like coffee.
I was distressed when I recently learned that my beloved Muddy's was moving. It felt blasphemous. But they are only moving a few blocks away and evolving a little more (wine bar!). I'll follow them of course; I need to. I'm a pilgrim, and I have a long way to go.
After my CNN article was published, I received an inquiry from a reader, Leisa, who practices Astrology. As I have no experience with Astrology, I was naturally curious about her conclusions. She identified my story as a perfect example of a "Saturn Return", which according to this article by Maritha Pottenger  means: "Certain astrological patterns occur universally — that is, everyone gets them at approximately the same age. One of those astrological patterns is the "Saturn Return" which occurs when transiting Saturn (where it is in the sky now) returns to the same position in the zodiac which Saturn occupied when you were born. Everyone experiences a first Saturn Return around age 28-30." 
Click HERE to go to Leisa's site to see her interpretation of my Saturn Return story in her post, "Finding Faith by Age 30."  
This is the super-cool birth chart she made for me:
You can find Leisa's article and more Saturn return stories here. Thanks Leisa!
Note:  I am currently seeking representation for Thirty by Thirty, a reverently irreverent memoir of my 365-day, 30 faith journey. If you are an interested literary agent or publisher, please contact me at rebecca@thirtybythirty.com
In honor of my CNN article, I'm inducting the following posts and people into the Thirty by Thirty Hall of Fame. (Drumroll, please!)
Favorite visit: A Warm Baptist Welcome To…
Most controverisal: Unidentified Flying Objectors (Specifically applicable to all the crazy CNN comments!)
Funniest (and only remotely related to faith): My Very Bare-y Christmas ****First inductee: My dear husband, who took all my faith-craziness in stride and wouldn't let me quit, even when I swore I was going to. He also saved me from a near-death experience this holiday season.
Recent crowd favorite, and my Mother's favorite: Alcohol vs. Aprons *****Both my parents are already in my Hall of Fame for being so supportive of this Thirty by Thirty  journey. They didn't (and don't) always agree with me, but they never fail to love and support my path! Also, my best friend Erin was with me every step (and fall) of the way…including Amish Shopping. She deserves a Hall of Fame trophy just for listening to me cry all year….and making me laugh instead.
My mother-in-law's favorite: Buddhist Temple Part 1  ******She (Becky) enters the Hall of Fame for accompying me to the Drive-in Church (We endured single-serving, coffee-creamer-esque communion), attending the Catholic Cathedral (we almost died of incense poisoning) AND participating in an authentic Native American guided meditation to find our Spirit Animals (She isbuffalo…so strong and mighty! I am a Peacock…the bird that can't fly.)
Questioning: I AM___________
Reba Riley is a graduate of 15,000 hours of Christian education, the Focus on the Family Institute and the Ohio State University. When she isn't selling construction materials full-time or freelancing at Reba Riley Ink, she's writing writing from her home in Columbus, Ohio, where she lives with her wonderful husband and their crazy puppy.  Contact Reba via Email (rebecca@thirtybythirty.com) Facebook and Twitter (links at top of page).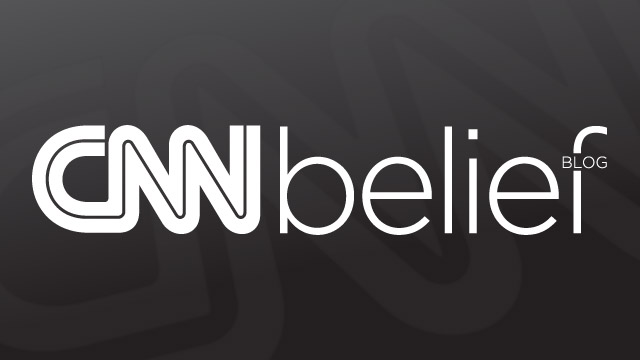 My article "Five Ways to Overcome Post-Traumatic Church Syndrome"  went LIVE Saturday  morning. Check it out!
Continued from The Power of the Pentagram: Part 1
After fourteen days of wrestling, this is what I've realized about the Power of the Pentagram:
The Pentagram has no power at all; it only crackles to life when infused with the electricity you lend it.
The Pentagram is like a letter of the alphabet: a meaningless scribble to the illiterate, a building block for a writer, an object of study to the linguist. The letter Z can run in Zebra, shine in Quartz or be ingested as Zucchini. It's a fraternity (Zeta Beta Tau), the overflowing of a soda (fizz), and terror to a teenager (zit).It's invigorating (zeal) and horrifying (Nazi): simultaneously unruly (jazz) and staid (Azan-Muslim call to prayer). Without the image you mold it to be, the letter Z is nothing. And neither is the Pentagram.
But.
If, like me, your brain hard-wired from birth for the Cause of Christ and his rule over the Enemy, Satan (who prowls the earth with his minions seeking to kill, steal and destroy—did I mention I didn't need to fear ghosts? I had real, live demons to be afraid of!), AND the pentagram was held up as a symbol of All That Is Evil by your church and family and culture-at-large, well, that symbol has some serious power. Negative power. Evil power. Possibly even the power to invite demons to jump out of your closet and into your mind. Power you didn't even know was still there, hiding in your subconscious, like a demon under your childhood bed. One that jumps out to say "BOO!"  when you're 29 and cocky, unafraid of the dark, thinking you've ridded yourself of all religious prejudice.
But.
If you aren't at all like me— maybe you were raised by a Pagan, or the High Priest of a Wiccan coven, or perhaps your family didn't have religious hang-ups of any kind—the Pentagram could take on all kinds of different meanings: from a Sacred symbol of the Divine, to a representation of the five elements (four physical: earth, air, fire, water, and one metaphysical: Spirit), to nothing at all. You would not believe in the Christian Satan, or his demons, or call upon anything evil. To you, there would ne no such thing as witchcraft in the Abrahamic religious sense. 
Perhaps you were even raised with traditional religions but, like me, forged your own path to the Divine, and the Pentagram has become your symbol of transformation.
Speaking of which, I'd like a symbol of transformation. Maybe I will adopt the Venus Pentagram (below). Because for me, it represents a change—one I didn't even know I needed to make. Stepping up to receive the Pagan blessing, then jumping back, then considering why—that process cleaned out a dark closet of prejudice that I didn't even realize was there. And for that I will ever be thankful: both to the Symbol and to the people who graciously blessed me, in spite of myself, and accepted me into their circle, without judgment.
So today I lend my own energy to their symbolic circle (which happens to contain a five-pointed star) declaring myself at peace with all its positive meaning(s), and appreciative of the Pagan faiths whose followers showed me such kindness. Though I still respect my decision to step back from the Blessing, (because to me, in that moment, it represented negativity, so it was not appropriate to receive it), I choose to receive it today (albeit 14 days late) with all the beauty and peace it means to your faiths. Blessed Be.
Romans 14 came to mind:  One man considers one day more sacred than another; another man considers every day alike. Each one should be fully convinced in his own mind. He who regards one day as special, does so to the Lord.
For anyone who'd like to tar and feather me for this post, please consider the history of the Pentagram and its multiple meanings throughout history including–surprise!–Christian and Jewish usages. 
Imagine two scenarios.
#1 You're meeting a blind date. Are you nervous? Yes. Uneasy? Sure. But it's a first date, and the expectations and consequences reflect accordingly. Even if it's a terrible, horrible, awful, no-good, very bad date, you can still go home, kick off your heels, drink some red wine and call your best friend to laugh it off. Can you even buh-lieve he DID that? OMG! This guy is crazy! You can take him or leave him: no harm, no foul.
#2 You're meeting The One Who Left You at the Altar (who you are somehow still hopelessly in love with). Are you nervous? No! You're alternately puking and downing Xanax. Uneasy? Ha, you only wish! Try unbalanced, undone, unnerved…completely unprepared. If this date doesn't go well, you might spend another six months crying in sweatpants while huddled on the couch with your good friends: Depression, Angst, Ben & Jerry. You can't take him or leave him, because he's part of who you are.
So I ask you…which situation requires more guts?
Thinking my crazy adventures take loads and loads of courage, people say things like, "I could NEVER go to a [insert place of worship] by myself!" or "Weren't you afraid of [insert uncomfortable situation]?", failing to realize that true chutzpah was only required when facing the familiar.
This is how it went for me, every time I experienced a religion; it was either an exciting first date or a dreaded reunion. There wasn't much middle ground.
 I guess you could say I was brave, but not for the reasons most people think.  I was only being courageous when, instead of taking the much easier route of crying on the couch, I walked right up to my former faith and smacked it in the face for leaving me–then began the hard work of trying to get back together—spiritual shock therapy-style.
And I'm happy to say (so far) we're living happily ever after.