With accidental start and end dates of  Pentecost Sunday ('11) and Easter Sunday ('12),  I have successfully completed my 30+ visits.But…I'm not done yet! The completed are, in no particular order:
1.Living Word Church (my childhood church) 2. King Ave Methodist (GLBTQ Reconciling) 3. Lake Erie Drive-in 4. Buddhist Temple 5.Pentecostal Mega-church 6.Baptist 7.African-American Baptist 8.Movie Theater Rock 9.Hindu Temple 10.Synagogue 11.Roman Catholic 12. Eastern Orthodox 13.Vineyard 14.Jehovah's Witness 15.Mormon 16.Atheist 17.Stadium 18.Christian Spiritualist 19.Emergent Independent 20.Quaker 21.Hare Krishna 22.Scientology 23.Unitarian 24.Baha'i 25. Storefront Redeemed 26.Christian Science 27. Stone Village 28.Sikh 29.Naturalist 30.Taize 31. Vertias (church of the boot camp) 32. Seventh Day Adventist
(Note: My blog checklist is typically behind because I have to rely on my web programmer to change it.)
I was  heavy on the Christian churches, especially in the beginning, so I am doubling back to attend a few originally on the list and several additions before the 5/15 deadline:
–Native American–Amish–Pagan and/or Wiccan–Kabbalah–Mosque
Though I've not had luck locating the following in my area, I am still interested in:
–Zoroastrianism–Tao–Sufi–Xenos–African/tribal–Voodou–Virtual–Rastafaria–Gnostic–Jainism–Confusionism–Shinto–New Thought–Polytheistic (any culture, but particularly Celtic)–Shamanism–Snake-handlers
With continual help from the Spirit, I've gone from Post-traumatic Church Syndrome (barely being able to enter a church) to being able, and excited, to attend places of worship of all faiths and even non-faiths. I've also completed a Thirty-Day fast, studied Ancient Christian and Buddhist meditation, read extensively on multiple religions, sorted out my own beliefs, found a faith I can believe in, known and seen my God, changed my career, discovered my ministry and calling, started this blog–thanks to the good advice of someone wise, written nearly 100,000 words for the book (probably only 10,000 that are any good!), survived three physical and one spiritual bootcamp & ,  (surprise!) found a church, and much, much more. But these are stories and conclusions for other days!  I still have much more to write about. So, let the quest and the blog continue
I nearly quit Thirty by Thirty at least a dozen times. So…for all those who have followed and encouraged this journey…thank you! For those who have criticized it…thank you as well. Everyone who has touched this path has helped it toward completion. I'm not done yet. And probably never will be!
All my love–Reba 
Follow on Facebook
And now the Super-Secret Project and reason for my blog hiatus: I completed a Thirty Day total fast (no food, no alcohol) yesterday at sunset. The experience was completely incredible and entirely life-changing. Much more to come in the next month about how and why I did it, why I kept it a secret (even from family and friends!)…and what it did for me. Make no mistake: if you fast for 30 days? God shows up. For now…this is how it went… and how I got through it:
Ten percent Luck /Twenty percent Skill / Fifteen percent concentrated Power of Will / Five percent Pleasure / Fifty percent Pain /And a Hundred percent reason to Remember the Name   [Lyrics Fort Minor]
+
+
+
+
+
+
+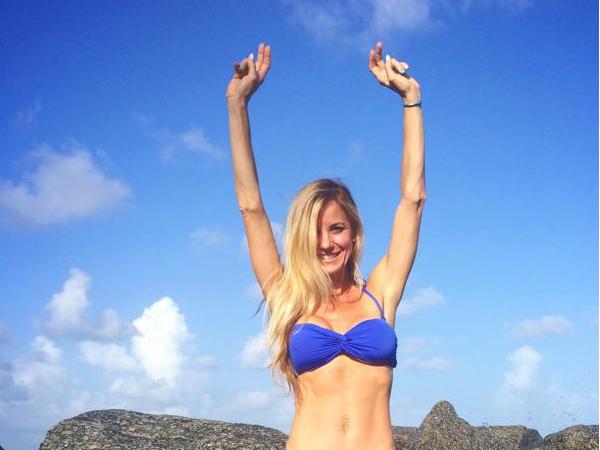 +
+
+
 +
 +
 Friday night is date night, which usually means Trent and I can be found at Studio 35 (only the best historic, independent food-and alcohol-serving cinema!). After taking in a show and a few drinks, we call a taxi because A.) We are committed to obeying the law! Buzzed driving is Drunk Driving! (At least, according to the billboards). and B.) We prefer to avoid jail.
This means most Fridays around 11 pm, I can be found enjoying a fifteen-minute chat with a cab driver. I always make a point to nicely chat up cab drivers because A.) They have great stories hidden under those thick accents B.) I love great stories C.) They hold our lives in their driving little hands. (Ever wear a seat belt in a taxi? Didn't think so. I, for one, prefer our lives to be held in happy hands!)
 Being that I am, well, me, I can never resist inquiring about our driver's religion after we've covered family and interesting stories. (I'm curious, OK? Especially after a few drinks. No buzzed driving remember?) Recently I've been fishing for the best Somalian mosque to attend, because Columbus has the second largest Somalian population in the US, and Islam is the religion of the vast majority.
 So far, I've had one driver tell me, "You are going to hell…" because I'm not Muslim (In his defense, I did ask his opinion. And, he informed me nicely.) Another driver who had a Catholic mother and Muslim father said: "What I am you ask? Maybe…confused?"
 Last Friday's operator is my hands-down favorite though. Not only was he wearing a suit (I always wear suit for driving!), and supporting SEVEN children (Boys give me most trouble; girls, they easy!), but he was very forthcoming about his religious practices. This is the conversation, as close as I can recall.
 So…if I may ask, are you Muslim? Yes. What is the best Somalian mosque to attend? It all same. Somali, Pakistani, any race… we not discriminate. Any mosque best place. I pray five times day. In Mosque if possible. What if you're driving the cab when it's time to pray? If I drive you to airport, I drop you off then go to close mosque to pray. What if you aren't near a mosque? I pull over, pray in the cab. I can do this right here, in cab.See?  What if you're sleeping? I pray as soon I get up!
 This is where it gets interesting.
 The important thing not where pray, but pray in heart. That most important. Yes, I definitely agree with you. You pray, yes? You Christian? Yes.(I took the easy way out here and didn't explain the whole Thirty by Thirty thing.) See you pray too, you pray in heart? Yes.  It same. Very important to pray to God. I am Muslim which mean I honor all prophet and sacred book. Mohammad, Jesus, Qu'ran, Bible…I believe in all prophet and book. So you and me, we not so different. You pray, I pray. This all same. This important thing. So…you are Muslim, you pray to Allah, but it's OK if I pray to Jesus? Yes, OK, all OK.
 The gentleman is highly devout, very devoted to his faith. He prays five times a day! But yet…he holds his beliefs with his mind open to other faiths. I like him, I like him A LOT.
 Post-payment and tip, we thanked him and I left the cab spiritually shell-shocked. Here I am: spending a year of my life in 30 thirty places of worship, looking for theology that fits…and I find it. On date night.IN A CAB. 
 Not from the pulpit: from the front seat. Not from a minister: from a foreign taxi driver. Not while sensitively journaling about my faith: while buzzed after a good film.
 I doubt our driver will ever realize the impact he had on me in our short minutes together, but I'll always remember he added a few sentences to my personal theology. And that was well-worth the cab fare.