With accidental start and end dates of  Pentecost Sunday ('11) and Easter Sunday ('12),  I have successfully completed my 30+ visits.But…I'm not done yet! The completed are, in no particular order:
1.Living Word Church (my childhood church) 2. King Ave Methodist (GLBTQ Reconciling) 3. Lake Erie Drive-in 4. Buddhist Temple 5.Pentecostal Mega-church 6.Baptist 7.African-American Baptist 8.Movie Theater Rock 9.Hindu Temple 10.Synagogue 11.Roman Catholic 12. Eastern Orthodox 13.Vineyard 14.Jehovah's Witness 15.Mormon 16.Atheist 17.Stadium 18.Christian Spiritualist 19.Emergent Independent 20.Quaker 21.Hare Krishna 22.Scientology 23.Unitarian 24.Baha'i 25. Storefront Redeemed 26.Christian Science 27. Stone Village 28.Sikh 29.Naturalist 30.Taize 31. Vertias (church of the boot camp) 32. Seventh Day Adventist
(Note: My blog checklist is typically behind because I have to rely on my web programmer to change it.)
I was  heavy on the Christian churches, especially in the beginning, so I am doubling back to attend a few originally on the list and several additions before the 5/15 deadline:
–Native American–Amish–Pagan and/or Wiccan–Kabbalah–Mosque
Though I've not had luck locating the following in my area, I am still interested in:
–Zoroastrianism–Tao–Sufi–Xenos–African/tribal–Voodou–Virtual–Rastafaria–Gnostic–Jainism–Confusionism–Shinto–New Thought–Polytheistic (any culture, but particularly Celtic)–Shamanism–Snake-handlers
With continual help from the Spirit, I've gone from Post-traumatic Church Syndrome (barely being able to enter a church) to being able, and excited, to attend places of worship of all faiths and even non-faiths. I've also completed a Thirty-Day fast, studied Ancient Christian and Buddhist meditation, read extensively on multiple religions, sorted out my own beliefs, found a faith I can believe in, known and seen my God, changed my career, discovered my ministry and calling, started this blog–thanks to the good advice of someone wise, written nearly 100,000 words for the book (probably only 10,000 that are any good!), survived three physical and one spiritual bootcamp & ,  (surprise!) found a church, and much, much more. But these are stories and conclusions for other days!  I still have much more to write about. So, let the quest and the blog continue
I nearly quit Thirty by Thirty at least a dozen times. So…for all those who have followed and encouraged this journey…thank you! For those who have criticized it…thank you as well. Everyone who has touched this path has helped it toward completion. I'm not done yet. And probably never will be!
All my love–Reba 
Follow on Facebook
And now the Super-Secret Project and reason for my blog hiatus: I completed a Thirty Day total fast (no food, no alcohol) yesterday at sunset. The experience was completely incredible and entirely life-changing. Much more to come in the next month about how and why I did it, why I kept it a secret (even from family and friends!)…and what it did for me. Make no mistake: if you fast for 30 days? God shows up. For now…this is how it went… and how I got through it:
Ten percent Luck /Twenty percent Skill / Fifteen percent concentrated Power of Will / Five percent Pleasure / Fifty percent Pain /And a Hundred percent reason to Remember the Name   [Lyrics Fort Minor]
+
+
+
+
+
+
+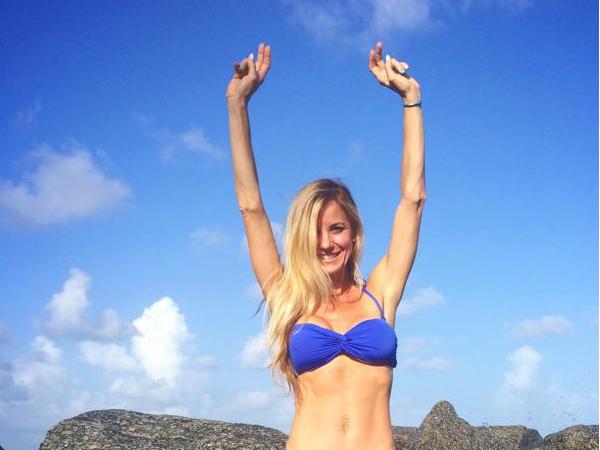 +
+
+
 +
 +
My dear friend Nadine and I rushed into the downtown First Baptist, almost on time. We were greeted by Sister Marge, who looked us up and down and pronounced: Y'all…visitors….? This was not a question. Taking into account our skintone, we were clearly not regular members of this historically African-American Baptist church. (We were, in fact, two of only three caucasians in the building… Out of 300+). Still, she kindly smiled and pushed visitor cards and pens across the table, gesturing for us to fill them out.
[Dear readers, it is important you know that I HATE filling out info cards. I dislike spam in any form: whether it be mail, email, or phone. At the mall, I easily tell salespeople that No, I will not give you my phone number or email upon checkout, despite their annoyed looks. Unwelcome phone calls do not end until my name and number have been wiped out of all systems and a promise to Never call me again is elicited.  Though occasional church communications do not necessarily fall under the spam category, they are suspect. (Especially because my filling out of a Jehovah's Witness form resulted in a surprise drop-in visit... the next day.) ]
While Nadine was happily filling in her life story, I was trying to wriggle out of the obligation. Can I take it to my seat, and return it later? An emphatic: No. (And when Sister Marge says No, with a look that says Don't you challenge me, little lady, you do it.) So I sparingly wrote: Name: R.. Address/Phone/Email: None. Religion: Lutheran. (I'm not sure why I wrote this, because I'm not, nor have I ever been, Lutheran.)
Post-Visitor Card, we were directed to sit in the last row of the first section. We took our places, thoroughly enjoying the joyous atmosphere and uplifting music. Until we consulted the program, only to notice the next scheduled event: The Greeting of The Guests. Before we had a chance to consider what this might mean,the choir sat down and Sister Marge took her place at the microphone. Will Miss Nadine [last name] please rise? She rose. Welcome Nadine! Miss [last name]is Catholic! And belongs to [local] Catholic parish! She resides here in the city, and enjoys [activities]! Welcome again, Miss Nadine! Nadine beamed and waved excitedly to the crowd, eyes shining.
Sister Marge cleared her throat. Uh-oh. Only she and I knew about the trainwreck that was about to happen.
 Will R. please stand up. R.? Gulp. I stood. What choice did I have? R. is Lutheran. Thank you and welcome, R. I waved, weakly. And sat, quickly.Ugh.
So, Reba, it wasn't bad enough that we were clearly outsiders, you had to go and use your Initial instead of your name. An Initial! What were you thinking? My cheeks were flaming. I worried the large congregation would give us the cold shoulder, perhaps thinking I was making fun of their formal Welcoming. While occupying myself with worries (I am so bad at this visiting thing. I should totally quit, like, now. I've totally embarrassed myself!) the service marched right along to The Fellowship.
The Fellowship is a time when congregants greet (Warmly! With a Holy Hug!) one another for about fifteen minutes. This is no cold, perfunctory Peace be with you and also with you, limp-handshaked greeting time.  No! This Fellowship? It's a full-contact sport.
Watching people begin to enthusiastically Hell-o! Don't you look fine this morning! to each other, Nadine and I sort of just stood there for a few beats… like we were waiting to be asked to dance and weren't sure what to do in the meantime.We didn't wait for long though! Within minutes we were swept into the enthusiastic embrace (literally) of the crowd-at-large. Never in my life have I given or received so many hugs and heartfelt welcomes!We're so happy to have you, dear. Won't y'all stay for the involvement fair after service? It's a potluck! But don't worry yourself if you didn't bring anything…we've got it covered! Bless you, child, bless your sweet lil' hearts for visiting! I made sure to clarify my first name was Rebecca, though everyone was nice enough not to mention it. Sister Marge wrapped me into one of the warmest hugs: So glad to have you,come back again! So I can only assume all was forgiven.
The moral of today's story is this: If you should ever awaken on a Sunday morning feeling bad about yourself, walk (nay, run!) to the nearest African-Amercian Baptist Church. You are guaranteed to receive, at minimum, 100 hugs from little ladies wearing lovely hats, and strong handshakes from dapper, suited gentlemen. You will be Blessed  within a centimeter of your existence…and I dare you to feel bad after all that good, old-fashioned, Baptist love.
To be continued…